Amiel-Goshen
 "Amiel-Goshen"
World Cat Federation/Monaco reg NB= 1499-2011
REG= CFA NB 223477  REG= GCCF (NB= 162/2011) REG = FIFe 2014.11.01 &
LOOF NB 18112
CETAC n° C-2174 (FR); NCA 9506/055938/033002/EVGB971(UK)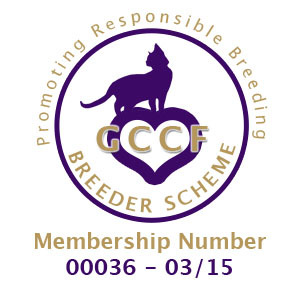 We are a small home  based cattery located in Normandy (FR, UK), affiliated to the "Feline Federation of Monte Carlo" (principality of Monaco) &  le CIME (Comunauté Internationale du Mau Egyptien – fr) and the Egyptian Mau club UK. We are also a registered cattery with CFA, TICA, GCCF.and LOOF
(all our entire Male and Females are on the GCCF active registar)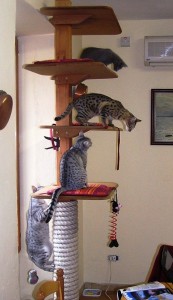 Our cats are kept in the house and free to go where they want.They are never caged. The cats are raised in the middle of the activities of the Farm in direct contact with our guests, friends and family. Although our Egyptian Mau & Nebelung are part of our family, we consider ourselves more as guardians of these fantastic breeds than owners of our cats!
We realize that we are only a link in the chain of breeders who dedicated their lives to protect these breeds and this is why we are member of = -The "Egyptian Mau club" (uk), and the Communauté Internationale du Mau Egyptien CIME.
registered CFA, GCCF,  and LOOF (obliged by FR law)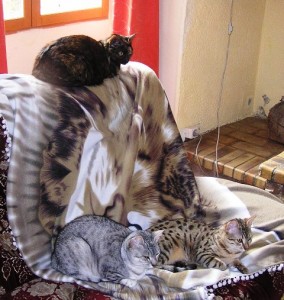 VISITS: We have the National Certificate of Agriculture(uk) 1998 and on this basis, for the security of our cats, we do not offer on-site visit of our cattery except the public parts . Certain virus can be transported by clothes, shoes, hands and some of these can survive for months in the environment. Infected cats can become permanent carrier of certain type of infection. We provide the best care to strengthen the immune system of our feline but this is not an absolute measure. It is rather complicated to eradicate a disease in a multi-cats husbandry especially when we consider that pregnant queens should be given no medication to avoid exposure for the fetuses.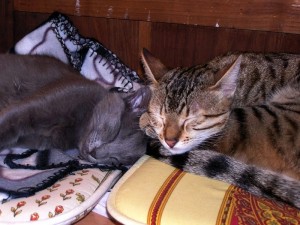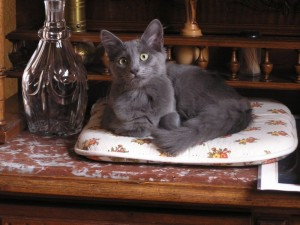 We do have a few requirements from future owners of our cats. We might accept back a cat if the home is unable to maintain a healthy lifestyle for it. No refunds in that event. These are very loyal devoted cats, looking for a lifelong relationship.     We do reserve the right to refuse to sell to anyone we feel would violate any of the above. We consider ourselves privileged to have these precious life He is given us and will make sure our babies have a proper loving caring home to go to.           For more information the the felidea please visit the Encyclopedia of Monaco by Dr. Giuseppe MAZZA Journalist – Scientific photographer