Archive for 'Pedigrees'
lundi, février 25th, 2013 at 4:08
samedi, février 23rd, 2013 at 1:08
« Chatterie Amiel-Goshen Cattery »
CETAC n° C-2174 (FR); NCA 9506/055938/033002/EVGB971(UK)
has been accepted to the 
GCCF breeder scheme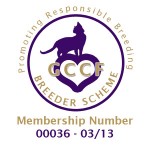 jeudi, janvier 3rd, 2013 at 4:19
« Chatterie Amiel-Goshen Cattery »
Vous souhaite à tous une Année emplie d'Amour, de Joie et de Santé,
que toutes bénédictions frappent à votre porte en 2013
BONNE ET HEUREUSE ANNEE
de la part de nos filles et garçons
lundi, décembre 17th, 2012 at 5:25
« Faithful » du fort de la bosse marniere 
(1ère Nebelung enregistrée avec le GCCF)
le  test et filiation ADN ont été ajouté sur le pedigree LOOF
et les erreurs corrigées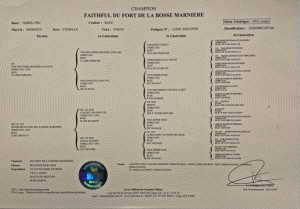 Plus d'infos sur « Faithful »
lundi, décembre 3rd, 2012 at 2:23
Maus'Art Atarah of Amiel-Goshen 
notre Male Bronze est maintenant engregistré sur active registrar du  GCCF
pour voir les pedigrees, diplômes, et enregistrements  de nos male and femelles entiers
Mau Egyptien and Nebelung please  tap
vendredi, novembre 30th, 2012 at 3:18
lundi, novembre 26th, 2012 at 2:14
lundi, novembre 19th, 2012 at 4:37
MENTORAT/MENTORSHIP
j'ai pensé qu'il était plus qu'important de rappeler à tous ce que veut dite le mot « Mentorat », les devoirs et responsabilités qui sont attachées à cette responsabilité,
l'expérience montre que certains éleveurs français semblent confondre « Montorat » et « Despotisme » 
jeudi, juillet 12th, 2012 at 9:37
Le Nebelung,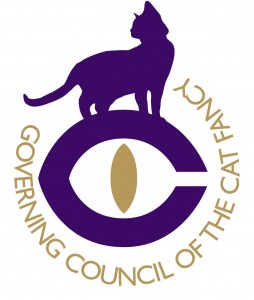 Ce très beau chat SLH de type Bleu Russe  a été reconnu par le GCCF.   Un nouveau site vient de lui être dédié http://www.gccf-nebelung.com/index.html ……. visitez le et découvrez cette merveilleuse race qui a rejoint la section
« Semi Long Hair » du standard GCCF .
Le Nebelung est épaulé et sous le mentorat du 
« Russian Breed Advisory Committee//RBAC »
The Nebelung  est enregistré avec le  « GCCF » depuis  fin 2011 et a obtenue « Preliminary Recognition »au   Council Meeting du 27 Juin 2012.